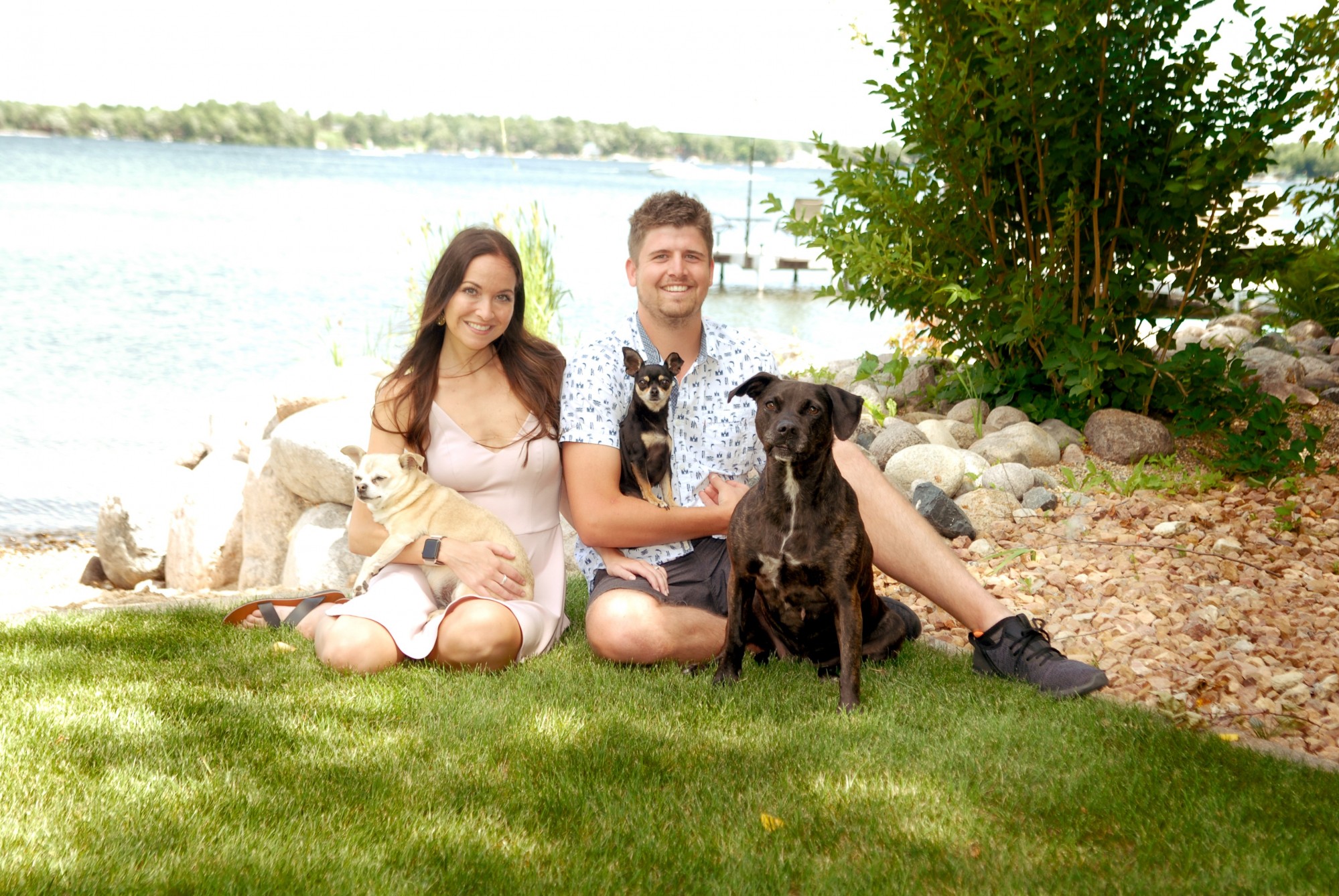 Hi, I am Danielle Beilke! I have been a licensed REALTOR® since 2017 when I began my real estate career at Beyond Realty. I chose a career in real estate because the idea of getting to help people find their dream home whether they're upgrading, downsizing or investing was and still is, so intriguing. I don't think the look on a buyer's face, when they find "the one," will ever get old. I feel lucky that this is my "job"!
I am a Detroit Lakes, MN native and I earned a degree in Business Management, Marketing and Sales from M State. My husband Alex and I live in Casselton, along with our adopted dogs. We are patiently awaiting the arrival of our first child this fall, so be on the lookout for my newest real estate helper! Before starting my real estate career, my first job was a gymnastics coach. After college, I worked as a property manager and being in that field opened my eyes to the real estate industry. While I was doing property management for a small local rental company, my husband and I were presented with the opportunity to get our feet wet with investment properties. We bought our very first units, two twin homes, where we lived in one side and rented out the other. It was a great way to get started in real estate investing! Now we own 3 rental properties and plan to continue to grow that business.
In my free time I love to do yard work, be at the lake or on a walk with my dogs. I am a volunteer with 4 Luv of Dog, I do reference checks of all the incoming applications to adopt, so we can ensure the dogs are going to loving homes. I am also on the Home Owner's Association Board of Directors for two condo associations in the FM area as well as the Advisory Board for the Business Management, Marketing and Sales program at MState.
My favorite client story: I truly have loved working with all of my clients so far but becoming the "family Realtor" for a very sweet family has been such an honor. It started with the parents looking to move to the area and now I have helped the kids purchase as well. It's such an amazing feeling when clients trust you and refer you on to their family and friends, it is the greatest compliment I can receive.
My Favorite Quote: "No rain, no flowers!"